RACING INTO THE FUTURE
Sustainability in motor racing is one of the key pillars in securing the future of the sport and the British Truck Racing Championship has outlined its own course of action to help combat climate change. 
Working in unison, Truck Sport UK and the British Automobile Racing Club have aligned to develop and plan strategies and actions to ensure they meet their own commitments to making a positive impact on the world.
In what is the first major step on the road to greater sustainability, the BTRC has partnered with the UK's leading provider of HVO, Green Biofuels (GBF), for 2023; with every driver set to run more economic race fuel at all events.
Offering a simple and more importantly clean alternative to diesel, GBF's advanced Gd+ fuel is made from renewable feedstocks such as the wastes and residues from industry that are unfit for animal or human consumption and supercharged with an engine-enhancing additive.
Designed as a straight forward diesel replacement, Gd+ achieves a cut in harmful emissions of between 80-90% and has already helped reduce carbon emissions by 155,650 metric tonnes.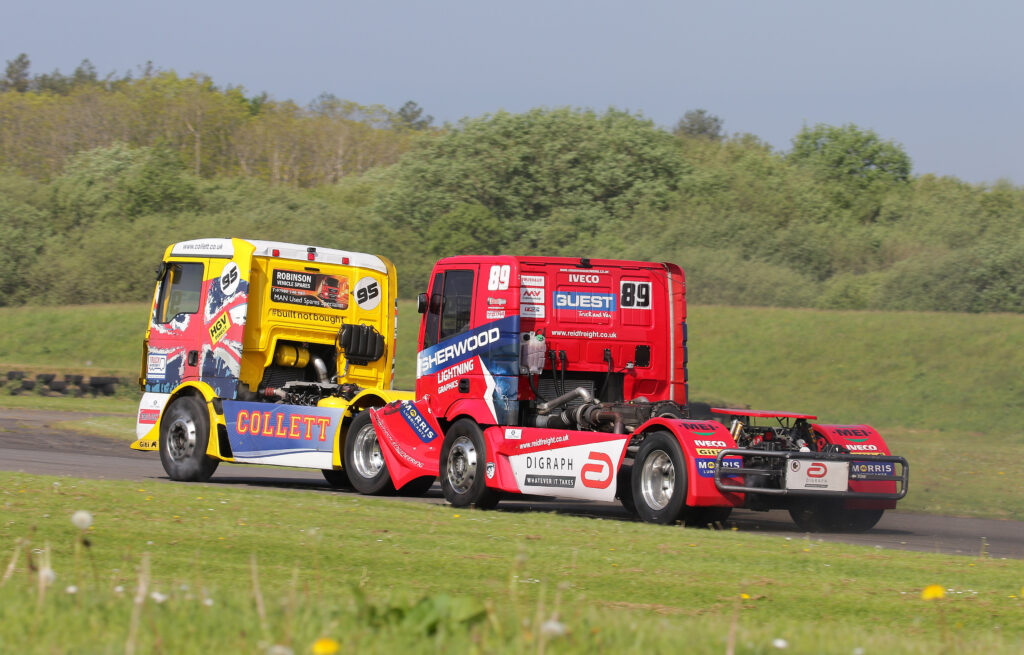 SUSTAINABILIY PARTNERS
The BTRC is proud to work with the following companies in reducing our carbon footprint